David N. Ammons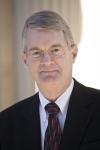 Albert Coates Professor of Public Administration and Government
919.962.7696
Areas of Expertise
Public administration; productivity improvement in local government; performance measurement; benchmarking
Profile
David N. Ammons writes and teaches about performance measurement, benchmarking, and productivity improvement in local government. His books on local government management include Municipal Benchmarks (M.E. Sharpe, 2012), Tools for Decision Making: A Practical Guide for Local Government(CQ Press, 2009), and Leading Performance Management in Local Government (ICMA, 2008). His articles have appeared in Public Administration Review, American Review of Public Administration, Public Performance and Management Review, State and Local Government Review, Administration and Society, Review of Public Personnel Administration, and other public affairs journals. He has served on the National Performance Management Advisory Commission, the National Council of the American Society for Public Administration (ASPA), and the Executive Council of the National Association of Schools of Public Affairs and Administration (NASPAA). He was elected as a fellow of the National Academy of Public Administration in 2006 and in 2014 was the recipient of the Joseph Wholey Distinguished Scholarship Award presented by ASPA's Center for Performance and Accountability for work in the field of public sector performance. Ammons earned a Ph.D. from the University of Oklahoma.
Selected publications
Municipal Benchmarks: Assessing Local Performance and Establishing Community Standards, Third Edition. Armonk, NY: M.E. Sharpe, 2012. (First and second editions published in 1996 and 2001 by Sage Publications.)
"Benchmarking and Interorganizational Learning in Local Government," with Dale J. Roenigk. Journal of Public Administration Research and Theory, 2014; doi: 10.1093/jopart/muu014
"Signs of Performance Measurement Progress among Prominent City Governments," Public Performance and Management Review, 36, No. 4 (June 2013), pp. 507-528.
"Factors Influencing the Use of Performance Data to Improve Municipal Services: Evidence from the North Carolina Benchmarking Project," with William C. Rivenbark. Public Administration Review, 68, No. 2 (March/April 2008), pp. 304-318.
"Performance Measurement and Managerial Thinking," Public Performance and Management Review, 25, No. 4 (June 2002), pp. 344-347.
Performance-Comparison Projects in Local Government: Participants' Perspectives," with Charles Coe and Michael Lombardo. Public Administration Review, 61, No. 1 (January/February 2001), pp. 100-110.
Click here for a complete list of Professor Ammons' publications.