Gordon P. Whitaker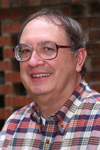 Professor of Public Administration and Government
919.962.0427
Areas of Interest
Public administration; civic education; citizen participation and civic involvement; nonprofit organizations and government; cross-sector community collaboration; public leadership
Profile
Gordon Whitaker joined the Institute of Government in 1997, but he has worked with Institute faculty since coming to UNC-Chapel Hill as a political science professor in 1973. He teaches courses in the MPA program in organization theory and in public management and leadership. Whitaker has served on the Executive Council of the National Association of Schools of Public Affairs and Administration (NASPAA) and as chair of NASPAA's Commission on Peer Review and Accreditation. In 1997 he helped organize North Carolina's Civic Education Consortium and received the International City/County Management Association's Award for Local Government Education. In 2005 he received the Ned Brooks Award for Public Service, presented by the Carolina Center for Public Service. In addition to teaching and consulting, Whitaker directs the Public Intersection Project to improve working relationships between governments and their community partners: businesses, nonprofit organizations, philanthropies, and faith communities. Whitaker earned an AB from Cornell College and an MA and PhD from Indiana University.
Selected publications
Local Government in North Carolina, 3rd edition (2009) on line at www.civics.org/lgnc
"Service Delivery Alternatives," in Carl W. Stenberg and Susan Lipman Austin, eds., Managing Local Government Services: A Practical Guide. Washington: ICMA, 2007, pp. 369-388.
"Learning Through Action: How MPA Public Service Team Projects Help Students Learn Research and Management Skills," Journal of Public Affairs Education, Vol. 10, No. 4 (October 2004), pp. 279-294, with Maureen Berner.
"Mutual Accountability Between Governments and Nonprofits: Moving Beyond Surveillance to Service," American Review of Public Administration, 34: 115-133 (June 2004) with Lydian Altman-Sauer and Margaret Henderson
Click here for a complete list of Professor Whitaker's publications.