NC Finance Connect: A New One-Stop Resource For Local Government Finance in North Carolina
NC Finance Connect
is a new, free online community portal that allows local and state government professionals to exchange information related to budgeting, financial management, purchasing, taxation, community and economic development, and other finance-related topics (collectively referred to as "local government finance"). Users may ask and answer questions, voice concerns, share resources, advertise open positions, and get peer-to-peer support. The portal facilitates real-time conversations among local and state officials, while simultaneously capturing the information in a format that aids in future retrieval and use by others. It also provides ready access to the School of Government's resources as well as those from partner organizations.
NC Finance Connect
was created through a grant from the School of Government Innovation Fund, which was supported by
Local Government Federal Credit Union
.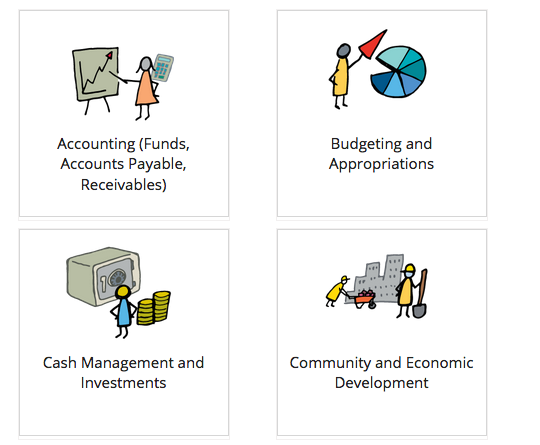 The discussion forum
The primary feature of
NC Finance Connect
is its
discussion forum
. The forum is organized into 26 finance-related categories, and each category has several subcategories. Users may choose to receive e-mail alerts of new discussions and replies within select categories or may simply log into
NC Finance Connect
to participate in discussions.
A resource hub
School of Government faculty member
Kara Millonzi
, who conceptualized and spearheaded the creation of this new resource, said, "Over time, we hope that
NC Finance Connect
will become a one-stop resource for all things related to local and state government finance."
In addition to the discussion forums,
NC Finance Connect
includes the following resources:
Easy access to School of Government blog posts, courses, publications, and other resources related to discussion forum topics
Document (and video) warehouses for sharing documents among jurisdictions
Finance-related course and conference compendiums
A job board for jurisdictions to share open positions
A polling function to get near-instant feedback on a question and produce graphic results
 
Sign up for NC Finance Connect
Participation in NC Finance Connect is free. To create a user account, visit ncfinanceconnect.com/signup to complete a registration form. Once an account is created, users will receive a weekly e-digest including more comprehensive information about features and detailed instructions on using this new tool.

On January 1, 2017, NC Finance Connect will replace the ncfinance listserv managed by the School of Government.