Coping and Resiliency Skills for High Stress Occupations
This program will run from 9 AM- 1 PM. 
Burn-out, compassion fatigue, and post-traumatic stress are common occupational hazards in public service careers.  Suicide rates across the healthcare community, from dispatchers to emergency management staff, exceeds the general population.  This training will explore five positive coping skills and the importance of developing a healthy social support system.  Participants will develop a plan to implement this program into their workplace and personal lives. 
This class will be taught by Dr. Michael Marks.  Dr. Michael Marks is a Professor of Practice in Psychology and Program Director of the Supportive Education for Returning Veterans at the University of Arizona. Previously, he served as Lead Psychologist at the Southern Arizona VA Health Care System. Dr. Marks was co-founder of Vietnam Veterans of Montana and has received the Disabled Americans Veterans Humanitarian Award. He was selected as the 2012 "Outstanding Clinician of the Year" by the American Psychological Associations Division 18, VA Section. He is also co-developer of the Supportive Education for Returning Veterans (SERV) program, which is a cohort-based curriculum designed to help veterans transition from military to academic life. The SERV curriculum has been cited by the Veteran's Administration (VAOIG) as a best practice and is part of the VA's "Strong Practices Project."  Dr. Marks has been recognized by the VA Office of Academic Affiliations "for his distinguished career as an educational leader in the VA and his field.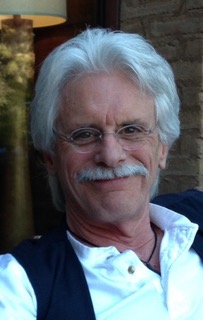 There currently are no scheduled offerings of this course.
For all registration questions, resetting passwords, or login issues please contact:
Assistant Registrar, Registration and Client Services Group
For questions regarding course details, including location, schedule, materials, and continuing education credits, please contact:
Program Associate, Leadership Group