Fund Accounting Principles & Practices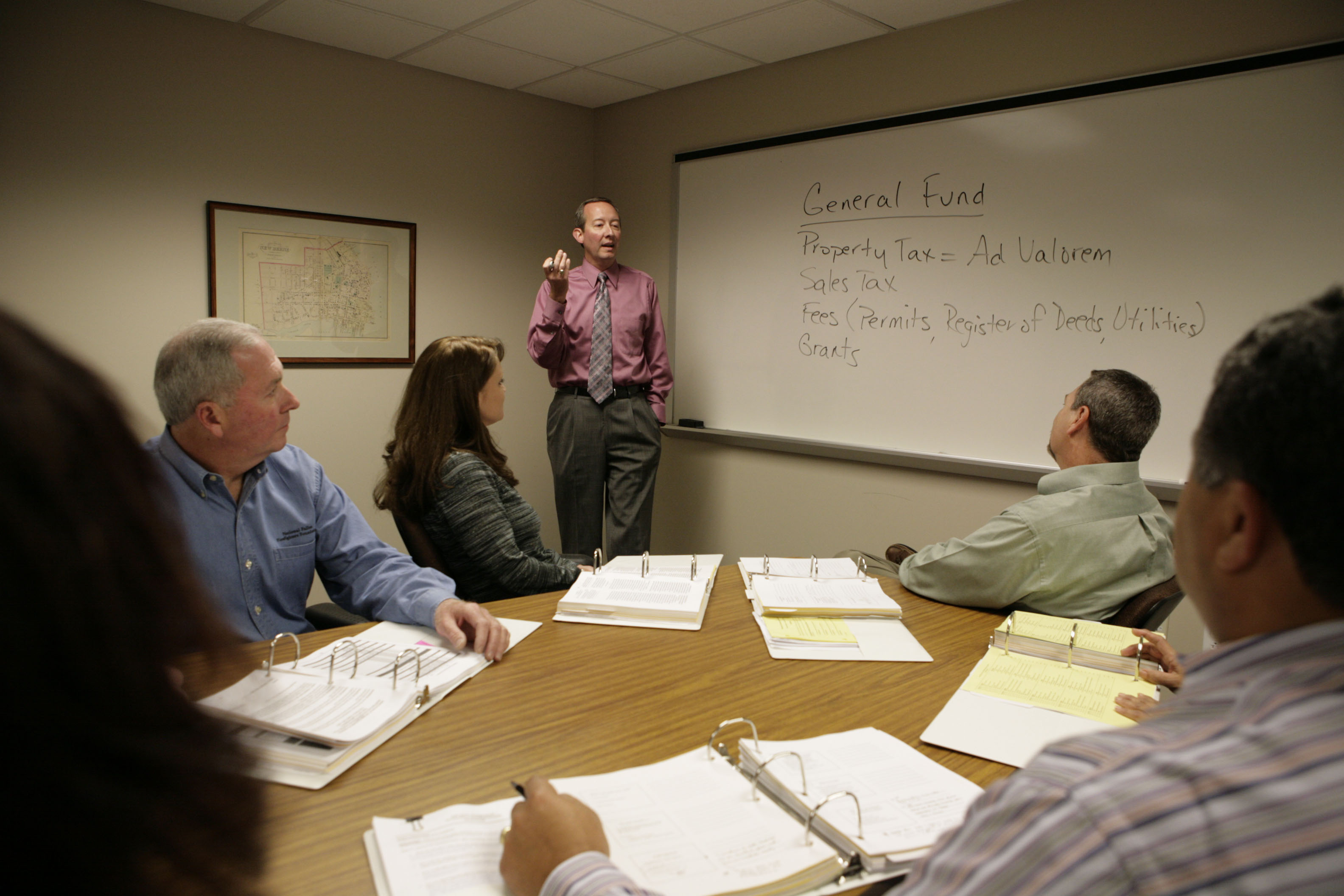 This 2-day course will build upon the fundamentals of the governmental accounting environment as presented in an Introduction to Local Government Finance. Participants will learn about the basic accounting and financial reporting requirements of each of the fund types. Basic budgetary reporting requirements will also be addressed. Government-wide financial reporting will be reviewed in depth, as well as the process of converting governmental funds to governmental activities. The differentiation between primary government vs. reporting entity reporting will be included.
The Local Government Federal Credit Union offers scholarships to local government employees to apply towards tuition for conferences, classes, and seminars offered by the School of Government. There are five deadlines to submit applications: March 1, June 1, July 1, September 1 and December 1.
Additional information
Credit: Recommended Continuing Professional Education Credit for Certified Public Accountants will be sixteen (16) hours. 
Attendees: Finance officers and finance staff with some knowledge of governmental accounting.
Teaching Methods: Lectures, exercises, case studies, and group discussions.
Prerequisites: Each participant must have completed successfully the Introduction to Local Government Finance seminar or an acceptable substitute, such as the successful completion of the first semester of a typical first-year course in Accounting Principles offered by North Carolina universities, colleges, and community colleges. Years of experience in a finance office, without formal training in the rudiments of accounting, will not qualify as the prerequisite. Level of Knowledge: Intermediate 
HOTELS: 
Click
here
for a listing of area hotels, distance from SOG and how to get the best rates. There is not a specific hotel blocked for class. 
There currently are no scheduled offerings of this course.
For all registration questions, resetting passwords, or login issues please contact:
For questions regarding course details, including location, schedule, materials, and continuing education credits, please contact:
Teaching Professor; Secretary, School of Government Foundation Board of Directors