Collateral Consequences of a Criminal Conviction
On-Demand
Live date:
Thursday, March 1, 2012 - 6:00pm
Description
This webinar, recorded at the UNC School of Government in March 2012, covers the law of collateral consequences of a criminal conviction and introduces participants to C-CAT, the Collateral Consequences Assessment Tool. C-CAT is an innovative new database that centralizes the collateral consequences imposed under North Carolina law for a criminal conviction. Whitney Fairbanks and Daryl Atkinson provide a brief demonstration of C-CAT and engage in a broader discussion about collateral consequences, including the identification of potential consequences; negotiation of pleas to mitigate collateral consequences; and post-conviction remedies, such as expunctions and certificates of relief.
Presenters
Daryl Atkinson, Staff Attorney, Southern Coalition for Social Justice
Whitney Fairbanks, Assistant Counsel, North Carolina Administrative Office of the Courts
Additional Information
2012 Collateral Consequences of a Criminal Conviction (Webinar On-Demand) Supporting Material
Collateral Consequences of a Criminal Conviction
For questions regarding course details, please contact the program manager.
Faculty Coordinator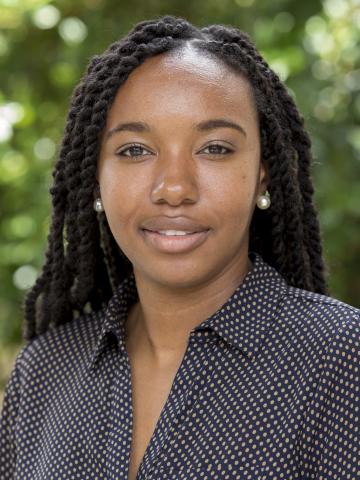 Associate Director of Programs and Services, Indigent Defense Education
For questions regarding course content, please contact the faculty coordinator.
For questions regarding registration, resetting passwords, or login issues, please contact Registration at
registration@sog.unc.edu
or 919-966-4414.
Public Officials - Courts and Judicial Administration Roles
Topics - Courts and Judicial Administration