To apply for the 2016 Government Innovation Grant Awards click here. 
GIGa Awards
The Local Government Federal Credit Union's Government Innovation Grant Awards (GIGa) is presented by the UNC School of Government and North Carolina Local Government Information Systems Association (NCLGISA) and is made possible by the generous support of the Local Government Federal Credit Union.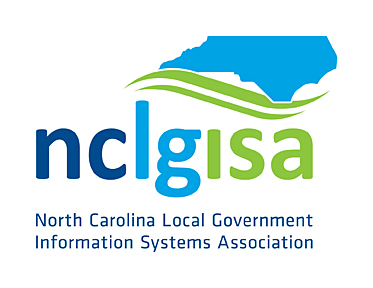 Program Description
The Local Government Federal Credit Union's Government Innovation Grant Awards (GIGa) program provides competitive funding to local government entities based on innovation within the organization. The goal of the program is to spur and reward technology-based innovation across governments in North Carolina by offering incentives to those governments engaged in innovative, repeatable endeavors which help improve citizen services by increasing efficiencies, effectiveness, and possibly creating cost savings. More importantly, the grant program elevates the importance of technology in the public sector and results in increased managerial and elected official interest in governmental technology investments. An outcome of the GIGa program is the annual "State of the State of Technology" compendium, featuring all governmental submissions and offering promising practices for local governments to model and implement.
GIGa Process
All local governments and K-12 entities in North Carolina are eligible to participate in the competitive grant process, regardless of size, presence of IT staff, etc. Applications may be submitted throughout the calendar year. Regular announcements will be made to local governments, primarily via listservs managed by the UNC School of Government, to encourage governments to apply for this award. If you are interested in being added to the listserv, visit www.nclgisa.org/home/registration-and-profile-information/.
Annual Award: One $10,000 Grant to Winner, Two $2,500 Grants to Two Entities
The annual award winners are selected by the award committee in early January; all applications submitted during the previous calendar year are eligible for the annual award. The annual award committee is composed of senior level IT professionals outside of the local government and K-12 communities, including state agencies, private companies, and other individuals identified by the NCLGISA Board. 
One grant of $10,000 is given directly to the local government department or K-12 community selected by the committee for its technology innovation based on criteria set forth in the application. 
Two additional grants of $2,500 each are awarded directly to local government or K-12 community applicants based on special categories defined each year, such as, but not limited to, most innovative use of technology or most significant cost savings. 
The announcement of the award winners and a celebration of all local governments and K-12 communities that participated in the program is traditionally held at the Quorum Center (location of the Local Government Federal Credit Union) in late January or early February. The event includes keynote speakers, demonstrations of promising practices in public sector technology, and an awards banquet. The event is open to all governments in North Carolina. It is strongly encouraged that city and county managers, as well as IT professionals attend the program. 
You may apply here.
Past Awards
2014
Alamance County | Project: Electronic Protective Order System
Davidson County | Project: County Parks application for Apple devices
Durham County | Project: Modernizing Document Management: From Paper to Data
Viewers' Choice Award: Moore County | Project: Cloud GIS and 2014 US Open
Click here to see videos all 2014 applicants.
2013
City of Asheville | Project: Firefighter Distance Training System
City of Fayetteville | Project: Use of GIS to improve FAST
Click here to see videos of all 2013 applicants.
Public Officials - Local and State Government Roles
Topics - Local and State Government