The Environmental Finance Center at the University of North Carolina is dedicated to enhancing the ability of governments and other organizations to provide environmental programs and services in fair, effective, and financially sustainable way. The EFC at UNC reaches local communities through the delivery of interactive applied training programs and technical assistance. The EFC at UNC sees one of its major roles as increasing the capacity of other organizations to address the financial aspects of environmental protection and service delivery. For this reason and to support the leveraging of resources, the EFC does most of its training in a collaborative manner – partnering with established organizations that have environmental but not necessarily financial expertise. In addition to direct community outreach, the EFC works with decision makers to assess the effectiveness of environmental finance policies at a regional or state level, and to improve those policies as a way of supporting local efforts.
To learn more and to access resources and tools on environmental finance, visit the Center's website at efc.sog.unc.edu
Faculty Coordinators
Jeffrey A. Hughes
Glenn Barnes
Senior Project Director, Environmental Finance Center
Senior Project Director, UNC Environmental Finance Center
Project Director, Environmental Finance Center
David Tucker works with local, regional, and state governments; nonprofit organizations; and private companies on environmental finance projects related to energy and water. He performs financial, economic, and statistical research and analysis, and he conducts community outreach for the Environmental Finance Center. Previously, he served as a clean cities specialist with Triangle Clean Cities Coalition/Triangle J Council of Governments and as a climate corps fellow for the Environmental Defense Fund. Tucker earned a master's degree in environmental management from Duke University's Nicholas School of the Environment and a BA in Russian and East European studies from UNC-Chapel Hill.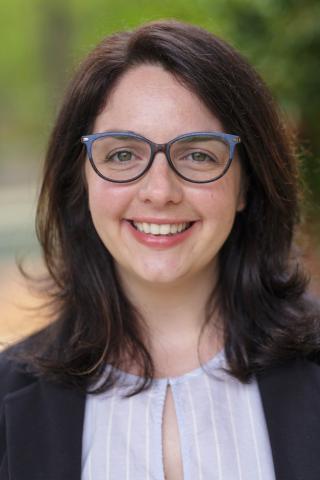 Director of Research Administration and Financial Analysis
Assistant Program Manager, Environmental Finance Center
Public Officials - Local and State Government Roles
Topics - Local and State Government