Adverse Weather Alert for Sept. 17-21
Campus has returned to normal operations as of 8 a.m., Tuesday, Sept. 18. For more information about the University's policies on adverse weather or to find any updates, visit alertcarolina.unc.edu.
The Leading for Results course for Cohort 1 of LGFCU Fellows has been canceled, with all participants invited to participate in Cohort 2 or a session in 2019.
The Effective Supervisory Management Program course to be held Sept. 17-21 has been canceled.
The Development Finance Toolbox course to be held Sept. 18-19 has been canceled.
The first week of Municipal and County Administration to be held Sept. 18-21 has been postponed.
Please check our website for any other changes in course schedules.
Knapp-Sanders Building, School of Government
Directions and Parking (pdf)
Area Accommodations
Building Amenities (pdf)
Electric Vehicle Charging Information
SERVICE Mural
Google Map | Street-Level View
The School of Government is located in the Knapp-Sanders Building on the campus of the University of North Carolina at Chapel Hill.
Note: UNC-Chapel Hill prohibits smoking in all University facilities and in outdoor areas up to 100 feet from all facilities, including parking decks. Violations of the policy are subject to a fine plus court costs.

directions.docx

directions.docx
UNC-Chapel Hill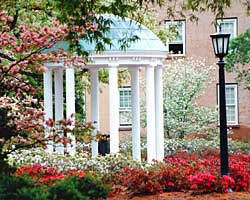 Transit Guides and Maps
UNC Visitors' Center
Founded in 1795 as the nation's first public university, the University of North Carolina at Chapel Hill enrolls more than 28,000 students in its undergraduate, graduate, and professional schools.
Triangle Region of North Carolina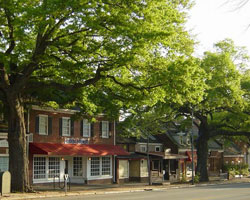 Chapel Hill
Durham
Raleigh
Research Triangle Park
Nestled in the rolling hills of the Piedmont, Chapel Hill is only minutes away from the renowned Research Triangle Park, North Carolina State University, Duke University, and Raleigh-Durham International Airport.