A Foundation in Financial Literacy for LFNC Fellows
Earning, spending, saving, managing—learning to work with money is an important skill that many individuals spend a lifetime cultivating. While money is often a source of stress for recent college graduates, a strong foundation in the basics of money management can set young adults up for success in the decades to come.
In 2021, Lead for North Carolina partnered with State Farm to offer financial literacy training to the third cohort of LFNC Fellows. The course presented a variety of foundational topics, definitions, and concrete steps designed to help these recent college graduates begin shaping their personal financial goals.
"Our program is grateful for the support of partners like State Farm in preparing Fellows for careers in public service," said Dylan Russell, director of Lead for North Carolina. "We want to provide a holistic experience for Fellows and opportunities to learn and grow in areas that will be critical to their future success. Financial literacy is an important piece of that puzzle."
Local agent Pam Herndon led the course for Fellows. Her presentation included discussions on:
Setting financial goals
Building a workable budget
Defining equity
Saving money
Debt management
Understanding credit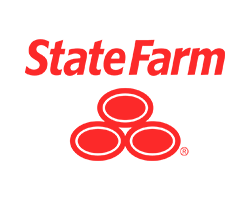 "State Farm is delighted to be able to engage with this bright, engaged, and thoughtful group of young professionals," Herndon said. "It was a pleasure working with them and we look forward to seeing how they contribute to their host communities."

Fellows will also be connected with local State Farm agents across North Carolina, providing an important connection point with the communities in which they serve.
Launched in 2019, Lead for North Carolina recruits, trains, and places the state's most promising young leaders in paid local government fellowships as a means of strengthening public institutions, supporting local communities, and cultivating a new generation of public service leaders. The program was the first statewide affiliate of Lead for America and recently placed its third cohort of 25 Fellows. Learn more at lfnc.sog.unc.edu.