Knapp-Sanders Building, School of Government
Driving Directions
Directions and Parking (pdf)
Area Accommodations
Building Amenities (pdf)
Electric Vehicle Charging Information
SERVICE Mural
Google Map | Street-Level View
The School of Government is located in the Knapp-Sanders Building on the campus of the University of North Carolina at Chapel Hill.
Note: UNC-Chapel Hill prohibits smoking in all University facilities and in outdoor areas up to 100 feet from all facilities, including parking decks. Violations of the policy are subject to a fine plus court costs.
UNC-Chapel Hill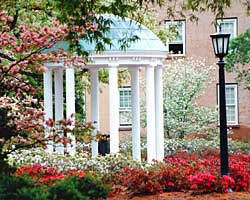 Transit Guides and Maps
UNC Visitors' Center
Founded in 1795 as the nation's first public university, the University of North Carolina at Chapel Hill enrolls more than 28,000 students in its undergraduate, graduate, and professional schools.
Triangle Region of North Carolina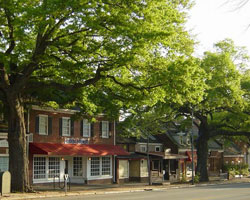 Chapel Hill
Durham
Raleigh
Research Triangle Park
Nestled in the rolling hills of the Piedmont, Chapel Hill is only minutes away from the renowned Research Triangle Park, North Carolina State University, Duke University, and Raleigh-Durham International Airport.