Accounting and Auditing Update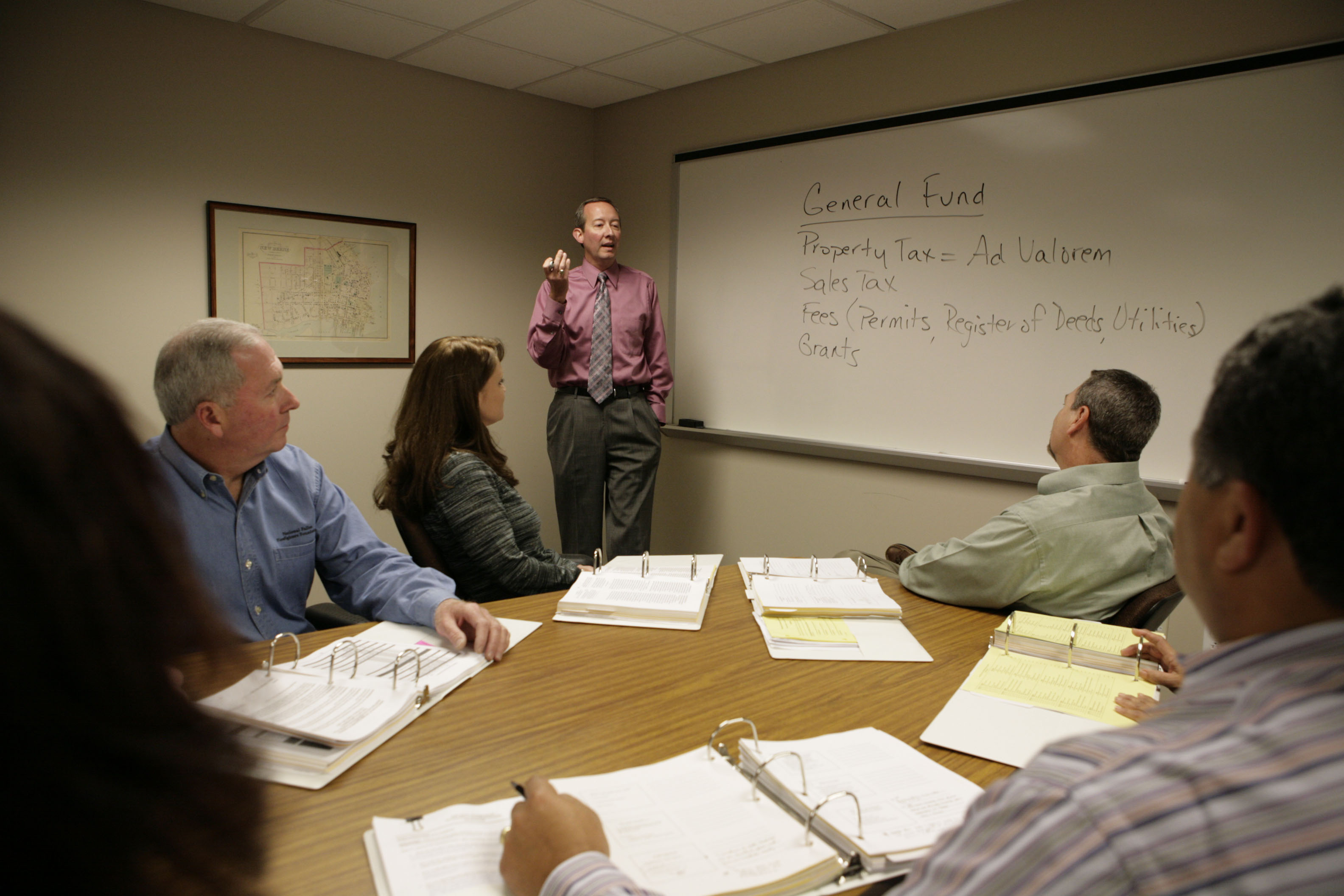 This 1-day course will focus on new and emerging governmental accounting and financial reporting requirements – and there are many. Recent pronouncements of the Governmental Accounting Standards Board (GASB) will be highlighted, specifically GASB Statement Nos. 67 and 68, commonly known as the pension standards. NC governments will be implementing these with the FYE 6/30/15 reports, so the time is here. Also, there is a detailed preview of the new proposed standards that basically mirror the pension standards – the accounting and financial reporting requirements for other postemployment benefits (OPEB). In addition, there will be a review of the GASB's technical agenda, as well as common accounting and financial reporting problems. The agenda will also include an auditing update from the Local Government Commission that will focus on recent changes to the auditing standards and common reporting issues related to single audit and compliance reports.
Topics for this year's program: 
Pension Update – Common Issues with 68, 73, and 75

GASB Update – Leases, Fair Value Accounting, Abatements, Investment Pools
GASB Agenda – Financial Reporting Model, Asset Retirements
GASB Implementation Guide Update – 2016
Common Accounting and Reporting Problems
LGC Auditing and Compliance Update
Local Government Federal Credit Union offers scholarships to local government employees to apply toward tuition for conferences, classes, and seminars offered by the School of Government. There are four deadlines to submit applications:
March 1 (for courses starting between April 1 and June 30)
June 1 (for courses starting between July 1 and September 30)
September 1 (for courses starting between October 1 and December 31)
December 1 (for courses starting between January 1 and March 31)
Additional information
Attendees: Experienced finance officers and finance staff
Prerequisites: Each participant should have a general working knowledge of governmental accounting and financial reporting practices.
Level of Knowledge: Intermediate
The materials for this class are bring provided electronically below.  The Agenda will be posted as soon as it is finalized. 
Class is from 830am-440pm and will include lunch. 
For all registration questions, resetting passwords, or login issues please contact:
Assistant Registrar, Registration and Client Services Group
For questions regarding course details, including location, schedule, materials, and continuing education credits, please contact:
Program Manager, Local and State Government Group
Teaching Professor; Secretary, School of Government Foundation Board of Directors