Chapter 160D Regional Workshops
Durham (AM Course), NC
Durham (PM Course), NC
Asheville, NC
Greenville, NC
Wilmington, NC
Kernersville, NC
Charlotte, NC
Charlotte, NC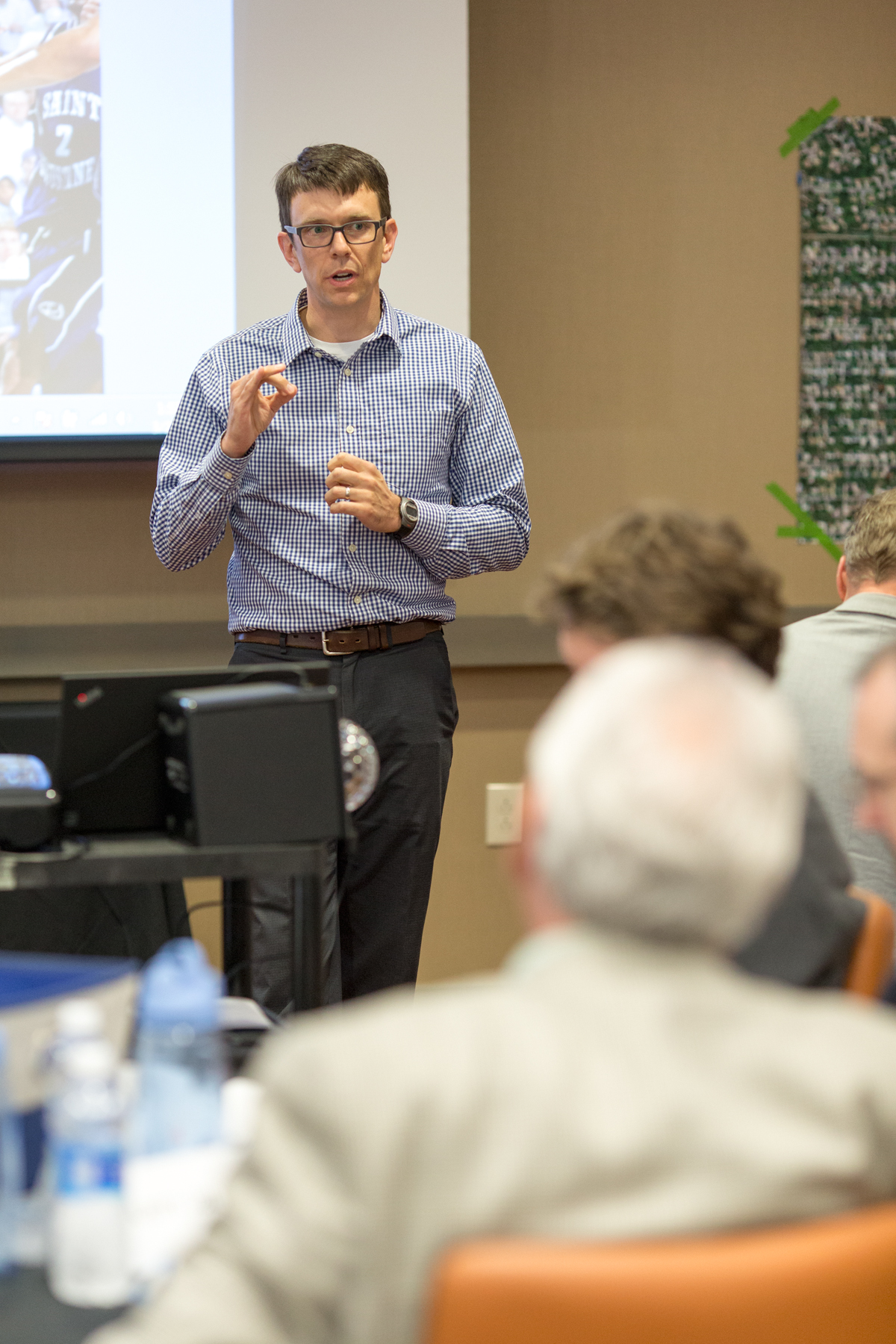 The new Chapter 160D of the North Carolina General Statutes consolidates current statues for local development regulations (now in Chapters 153A and 160A) into a single, unified chapter, and places these statutes into a more logical, coherent organization. While the new law does not make major policy changes or shifts in the scope of authority granted to local governments, it does provide many clarifying amendments and consensus reforms that will need to be incorporated into local development regulations before January 2021.  
The School of Government is providing resources and training for implementation of Chapter 160D.  Adam Lovelady and David Owens will be traveling across the state this winter to offer afternoon workshops for practitioners. These workshops are intended for local government planners, attorneys, and related staff involved with the amendment and administration of local development regulations. Other practitioners involved in local development regulation are also welcome to attend. Workshop registration will include a copy of the forthcoming book on Chapter 160D. The workshop is offered in conjunction with online training that will be available in advance of the workshops. Instruction will presume that participants have already viewed the online training and reviewed available materials.  

For additional resources and training opportunities, visit nc160D.sog.unc.edu.
January 16  | RTP              (8:30am-noon)
January 16  | RTP              (1:00pm-4:30pm)
january 21  | Asheville       (1:00pm-4:30pm)
January 22  | Greenville     (1:00pm-4:30pm)
January 23  | Wilmington   (1:00pm-4:30pm)
January 28  | Kernersville   (1:00pm-4:30pm)
January 30  | Charlotte      (1:00pm-4:30pm)
January 31  | Charlotte      (8:30am-noon)
Fee: $100 (includes the new book, Chapter 160D: A New Land Use Law for North Carolina) 
Click on the register buttons above for location specifics. 
 Credit:
 AICP: 1.5 CM and 1.5 Legal CM credit
 CZO: Pre-approval requested 
 CLE: Attorneys must self-report directly to the NCBar
These regional workshops are offered in partnership with Pitt County, the Cape Fear Council of Governments, New Hanover County, the Centralina Council of Governments, the Triangle J Council of Government, the Piedmont-Triad Regional Council, and the Western Carolina University Local Government Training Program.    
You must pre-register for these workshops. A new 160D textbook is included in your tuition and will be handed out at check in with other materials. 
For all registration questions, resetting passwords, or login issues please contact:
Assistant Registrar, Registration and Client Services Group
For questions regarding course details, including location, schedule, materials, and continuing education credits, please contact:
Program Manager, Local and State Government Group