American Rescue Plan (ARP) Funding and Other Post-Pandemic Support for Local Governments
The federal American Rescue Plan Act of 2021 (ARP) established Coronavirus State and Local Fiscal Recovery Funds ("FRF"), which will be distributed to state and local governments for the purpose of responding to negative economic impacts of stemming from COVID-19.  There are many possible uses of FRF, ranging from premium pay for essential workers, to water, sewer, affordable housing, and broadband infrastructure. The mere fact that the federal government approves a particular use of FRF does not mean a North Carolina local government possesses legal authority to engage in that activity. As Kara Millonzi explains in an April blog post, all local government activities must also comply with state law requirements.
This website is intended to serve as a resource for local governments navigating the complexities of this new federal funding. It includes a collection of relevant School of Government blog posts, a link to a discussion forum for local government finance officials hosted on NC Finance Connect, and links to resources available from others. We will add to this site regularly as more resources become available. 
The School of Government partnered with various organizations to host a free six-day course in October via Zoom on Basics of the American Rescue Plan Act (ARPA). The live course was recorded and made available to view on-demand for those unable to attend live. Learn more about the program here.
This program is made possible through the partnership of: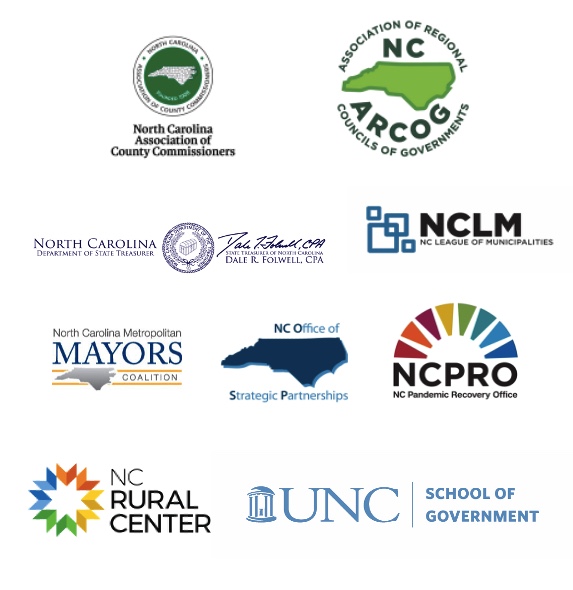 The School is hosting free weekly ARP-related Office Hours via Zoom. Click here for a list of upcoming ARP Office Hours dates. 
Public Officials - Local and State Government Roles
Topics - Local and State Government