Basic Principles of Local Government Purchasing
This course is sponsored by Carolinas Association of Governmental Purchasing.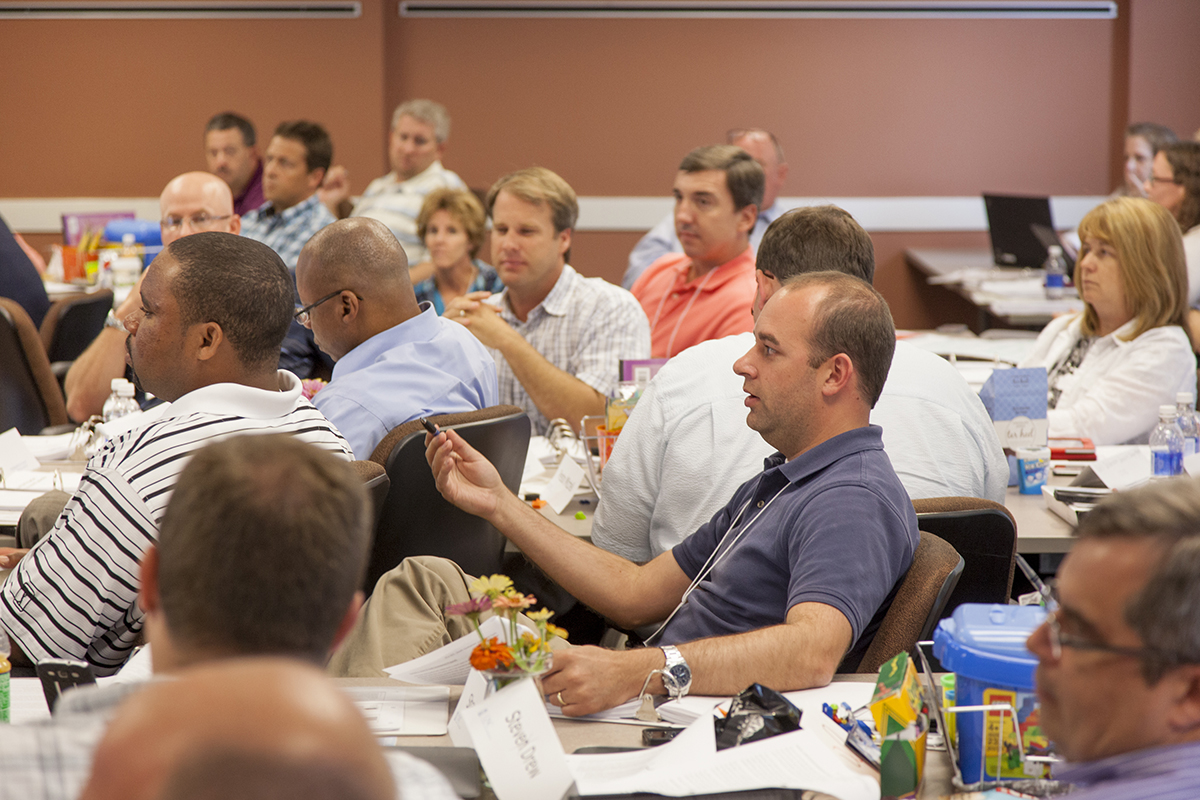 This course takes place annually in the Spring
This course is designed for new local government purchasing officials and covers basic principles and legal requirements for local government purchasing.
Topics include the following:
Competitive bidding requirements for purchasing and construction contracting
Purchasing ethics and conflicts of interest
Practical skills such as vendor relations, developing specifications, and bid solicitations
Purchasing policies and electronic bidding
Decision analysis, motivational strategies, and effective communication
Local government law overview, including open meetings and public records laws
Budgeting and fiscal control
Surplus property disposal
Tips for success from experienced local government purchasing professionals
New Registration Process for this Online Program 
Attendees will need to be registered in 2 places: Once through SOG via the register links above like we've always done, and also through Zoom using the same name and email address for both registrations.
Here's how it works
Once you complete your registration(s) through the links above, you will receive a confirmation email that also contains a special link to complete an additional registration form in Zoom.
Those registered on or before May 9th will recieve a special Zoom registration link from me Friday May 8th to register in Zoom. 
Do not share your zoom registration link with others as it is uinque only to the person receiving it. 
This Zoom registration ensures accurate attendance records and adds a layer of security.
Zoom will then send you a unique access web link that will allow you to join the zoom session specified.
This access information is unique and personalized just for you and will not work for others.
Please be sure to add this unique Zoom weblink information to your calendar so you'll have it when you need it.  
Receiving a Certificate of Completion
You will need to be registered in our system as well as in Zoom, using the same name and email address in both systems. (see above section titled New Registration Process for this Program)
You will need to join the meeting using the unique access link sent to you from registering in Zoom.
You will need to attend this program using a computer/laptop/ipad with internet, preferably equipped with a camera and microphone. (See below section Titled Advance Preparation for the Program)
Advance Preparation for the Program
It is important that you test and troubleshoot your equipment prior to the program. With over 100 people in this program, technical assistance the day of or during the program is very limited.

Equipment:
You will need a computer/laptop/iPad with internet to attend, preferably equipped with a camera and microphone. This is to receive full credit for attending. You will need to see/hear speakers, other attendees and also participate in class using polling, the chat box and other class exercises.
Can I just call in from my phone and listen to the program? No. In order to receive a complete for this program you must be able to see the speaker and presentation documents, participate in polling, and see and use the chat box, and yes/no buttons. You cannot do all this from your phone. 
My computer does not have a camera. You can participate with a computer that is not equipped with a camera. By joining from a computer not equipped with a camera, you can still see the presentation, participate in polling, see and use the chat box. We just will not be able to see you.
I have a camera on my computer but do not wish to use my video function during this session. You have the ability to turn your own video on or off at any time during the meeting and still see the presentation and chat features. 
My computer is not equipped with a microphone. You will need to access Zoom with your phone AND your computer. Click on the following link for information about that:  How do I join a meeting by phone and pair it with my screen name for accurate attendance?
Zoom Testing
Join a test meeting HERE to ensure that your computer has the software and connection speed necessary to participate. Zoom will ask you 2 questions regarding audio, if the answer is yes to both, you will see the message "Speaker and microphone looks good". 
Test your video HERE to ensure your camera is working correctly.
For more information about how to join a meeting, click HERE.  
If you have questions or issues when testing your equipment PRIOR to the session, please contact Susan Hutchinson at smhutch@sog.unc.edu. 
For technical assistance the day of your session, email the SOG helpdesk at Helpdesk@sog.unc.edu
Local Government Federal Credit Union offers scholarships to local government employees to apply toward tuition for conferences, classes, and seminars offered by the School of Government. There are four deadlines to submit applications:
March 1 (for courses starting between April 1 and June 30)
June 1 (for courses starting between July 1 and September 30)
September 1 (for courses starting between October 1 and December 31)
December 1 (for courses starting between January 1 and March 31)
Additional information
The School is proud to serve as a resource for North Carolina public officials during the COVID-19 pandemic. We are compiling free resources at sog.unc.edu/coronavirus to help you stay informed during this unprecedented time. To make our regular courses more accessible, we are offering a 25% discount on registration fees for programs that begin between March 23 through June 30 that have transitioned to on-line. The discount will be applied automatically at checkout Those who have already registered for courses at full price will be refunded this discount."
There currently are no scheduled offerings of this course.
Materials and other related items will be provided via a secure site for class participants. You will receive instructions on accessing this secure site about 2 weeks prior to class. 
2020 Agenda Below 
For all registration questions, resetting passwords, or login issues please contact:
Assistant Registrar, Registration and Client Services Group
For questions regarding course details, including location, schedule, materials, and continuing education credits, please contact:
Program Manager, Local and State Government Group