Adverse Weather Alert for Sept. 17-21
Campus has returned to normal operations as of 8 a.m., Tuesday, Sept. 18. For more information about the University's policies on adverse weather or to find any updates, visit alertcarolina.unc.edu.
The Leading for Results course for Cohort 1 of LGFCU Fellows has been canceled, with all participants invited to participate in Cohort 2 or a session in 2019.
The Effective Supervisory Management Program course to be held Sept. 17-21 has been canceled.
The Development Finance Toolbox course to be held Sept. 18-19 has been canceled.
The first week of Municipal and County Administration to be held Sept. 18-21 has been postponed.
Please check our website for any other changes in course schedules.
Local Government Managers Innovation Lab
Innovation Lab 3.0: Encouraging and Managing Employee Voice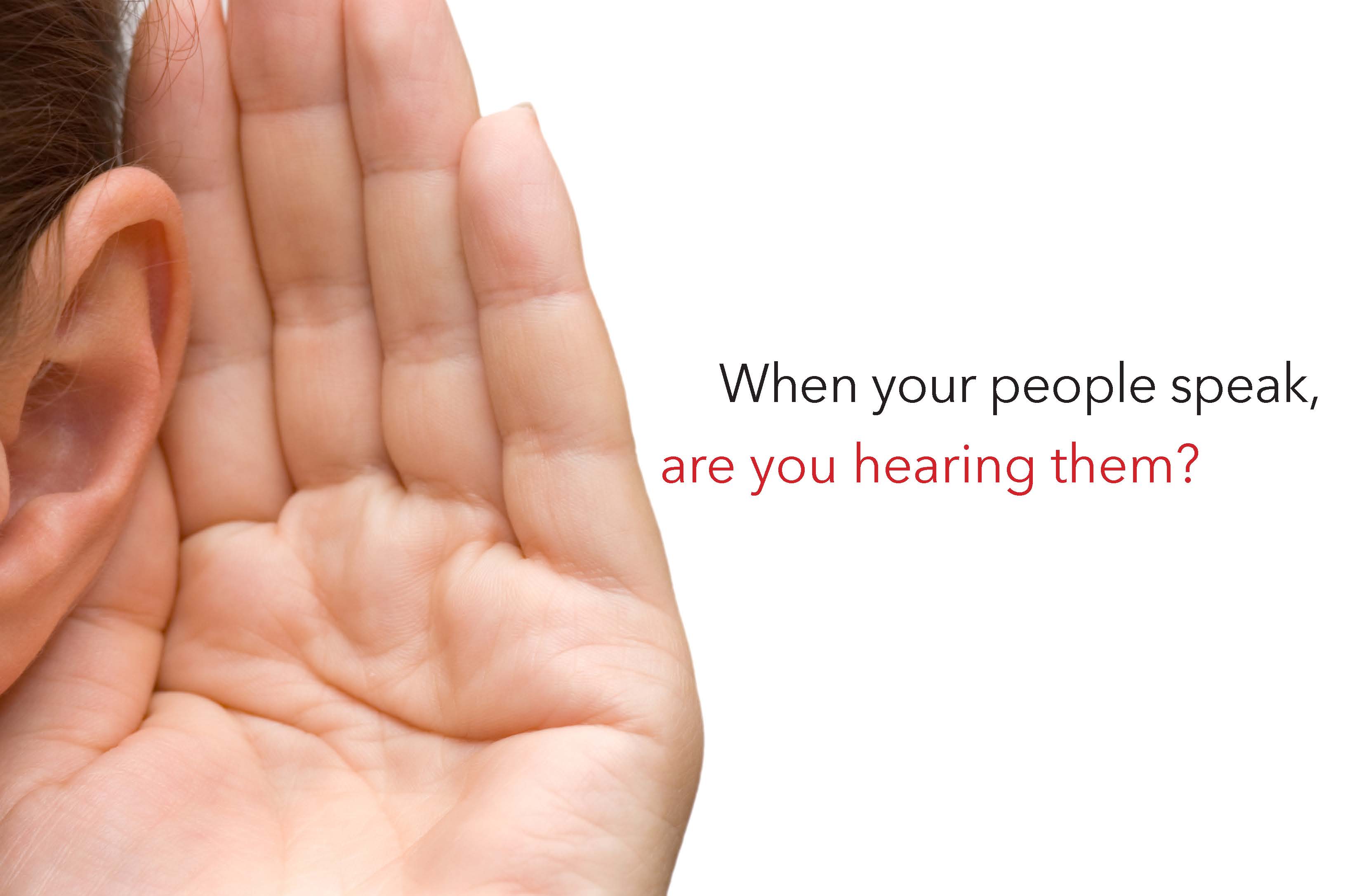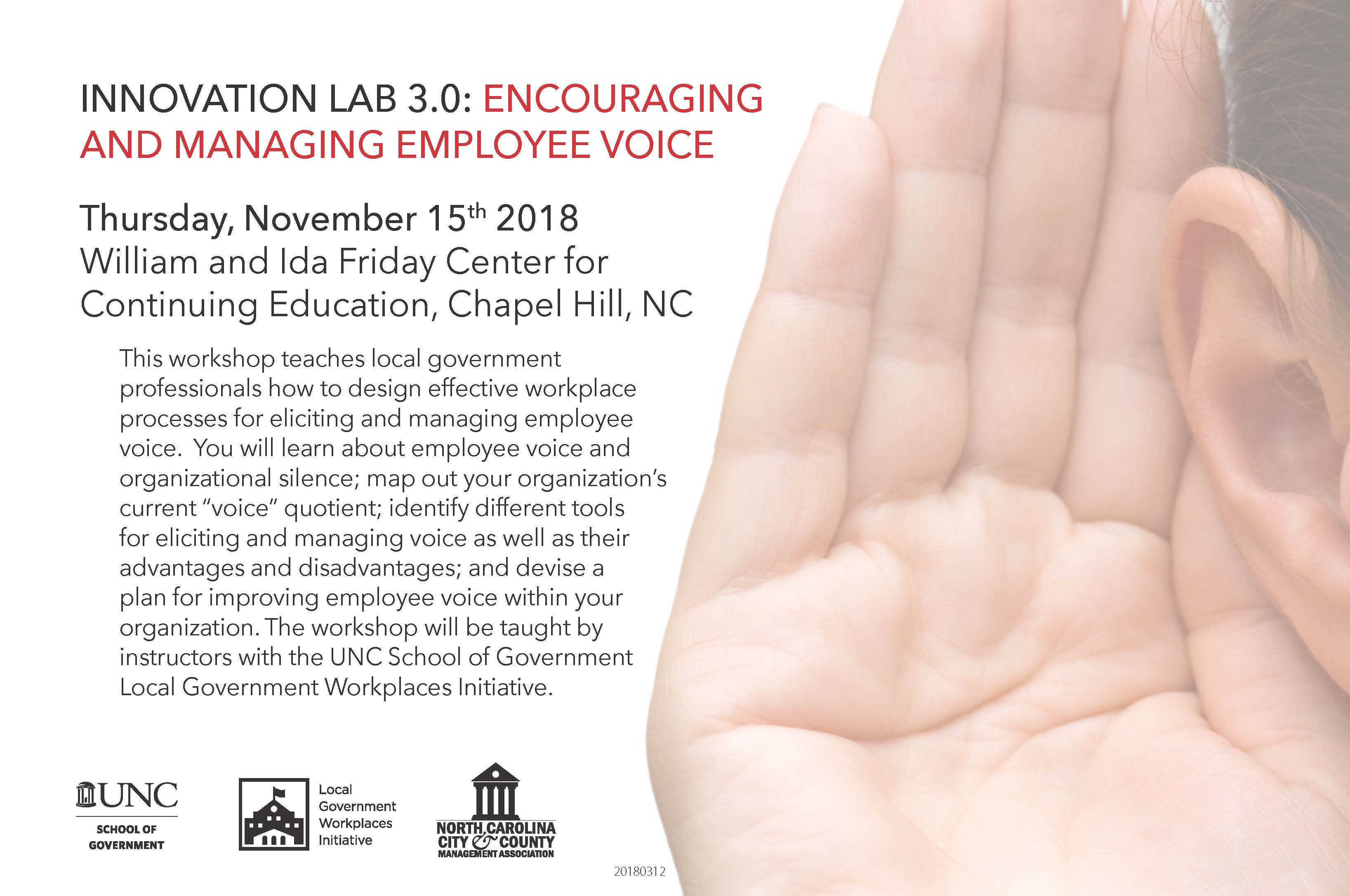 Click HERE to read Faculty member Leisha DeHart-Davis' opinion piece in GOVERNING magazine on capturing employee voices in public institutions.
Participants can receive credentialing credit through the International City/County Managers Association (ICMA). For more information about ICMA credentialing, go to this link: https://icma.org/voluntary-credentialing-program.  
Additionally, participants can receive credit from the International Public Management Association for Human Resources (IPMA-HR). The recertification link can be found here: https://www.ipma-hr.org/advance-your-career/get-certified/recertification.
Thanks to the generous support from the North Carolina City & County Management Association the registration fee is $100.00. 
Chapel Hill, NC

William and Ida Friday Center for Continuing Education
100 Friday Center Dr
Chapel Hill, NC 27517

View Cancellation Policy

Course participants who cancel their registration on or before November 07, 2018 will receive a full refund. No refund will be made for cancellations on or after November 08, 2018 days prior to course start date), but you will receive a transferrable credit to be used within 12 months.

Click here

to view the School's full cancellation and refund policy.

$100.00

If you are a returning customer, please note that we have a new course registration system that we hope will be easier for you to use. If you encounter any registration issues, please explore our list of

frequently asked questions

or contact us at

registration@sog.unc.edu

or 919.966.4414.
For all registration questions, resetting passwords, or login issues please contact:
For questions regarding course details, including location, schedule, materials, and continuing education credits, please contact:
Program Management Team Lead, Leadership Group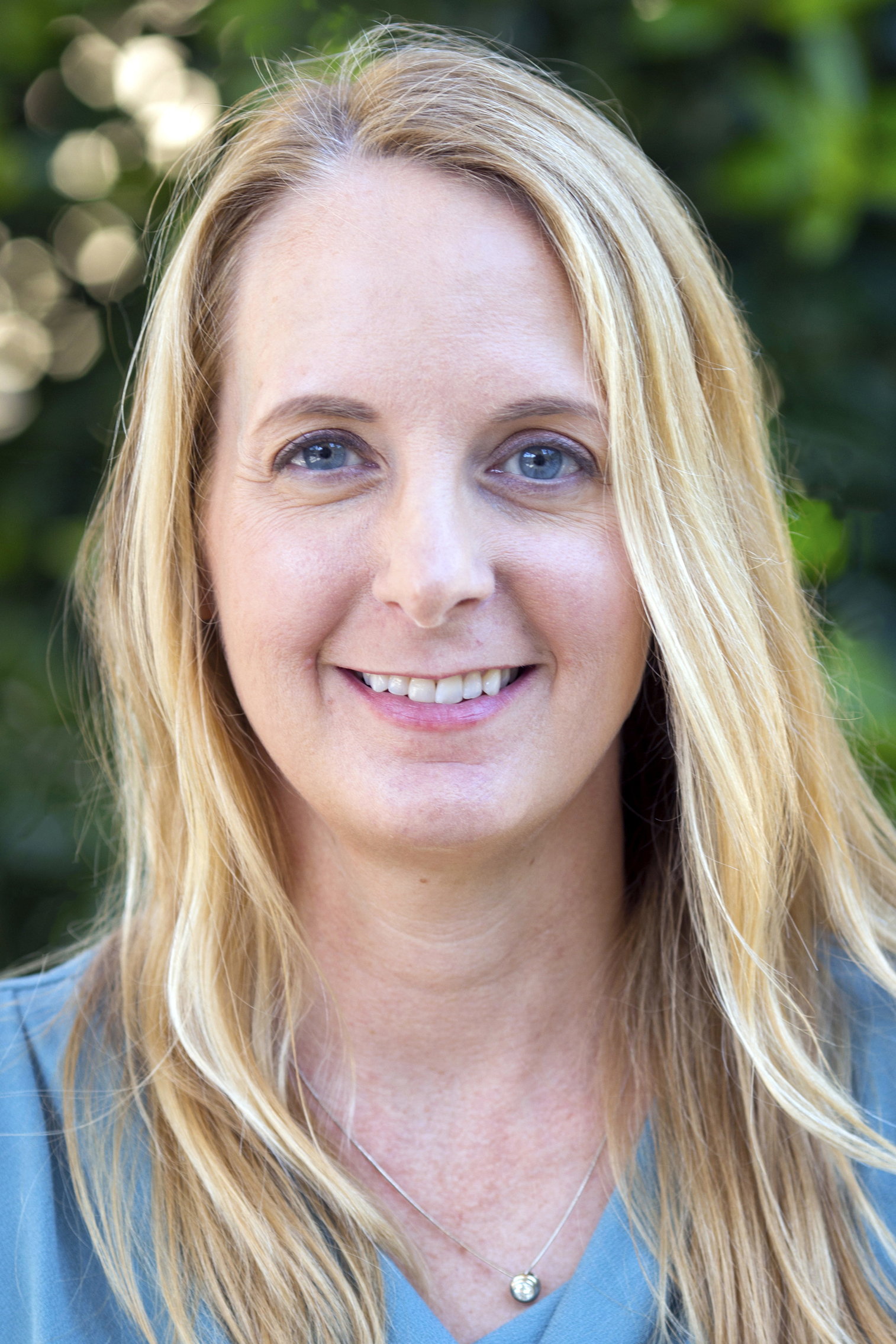 Albert and Gladys Hall Coates Distinguished Term Associate Professor of Public Administration and Government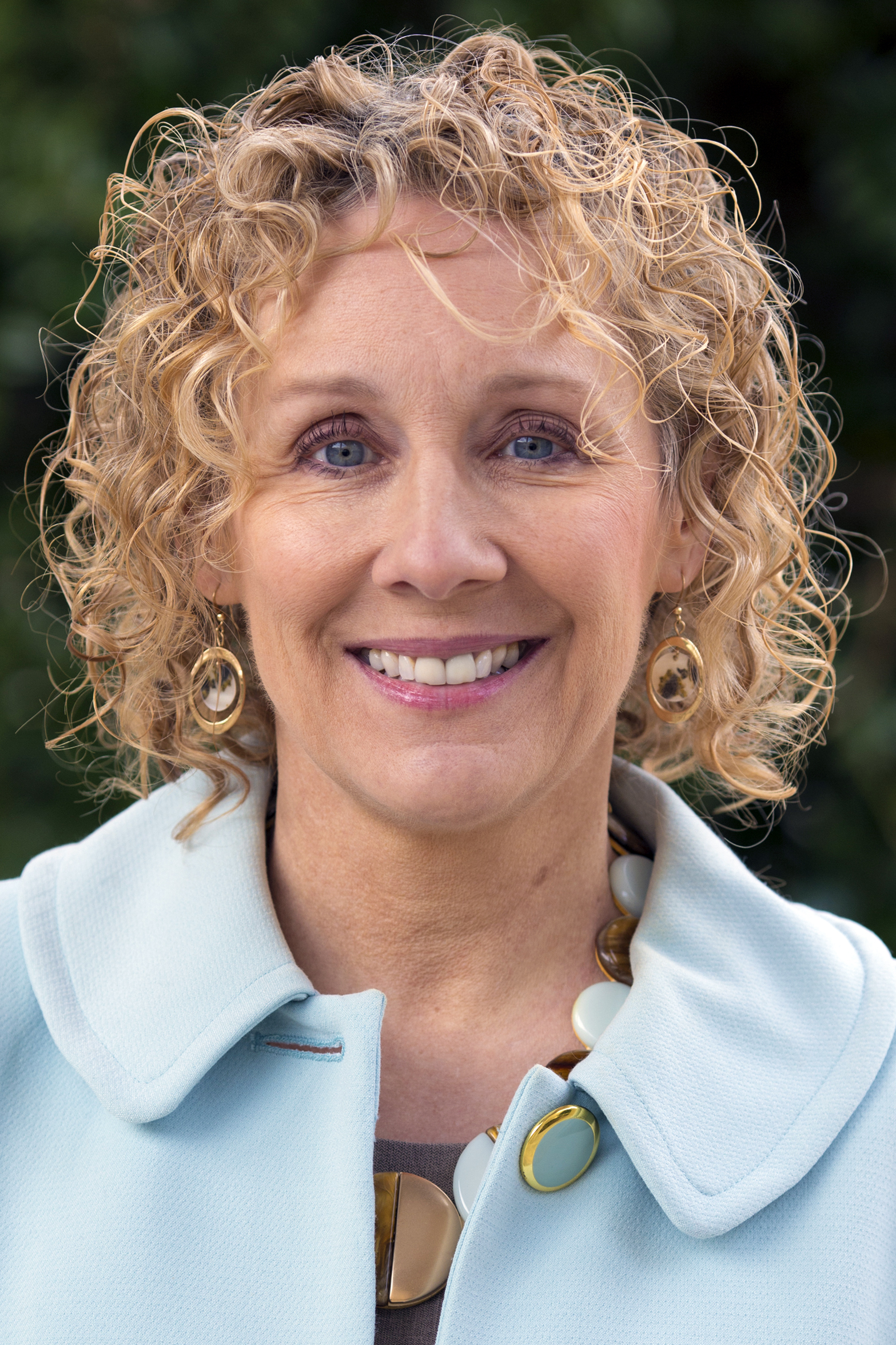 Professor of Public Administration and Government