This course is sponsored by Co-sponsored by Office of Indigent Defense Services.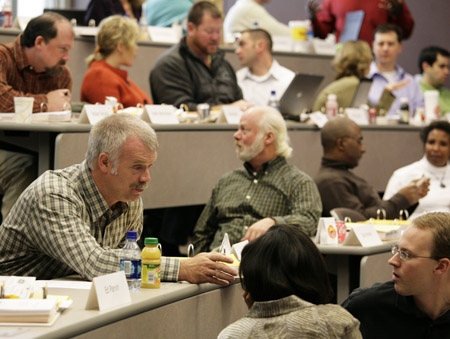 This course serves as an introductory program for attorneys new to misdemeanor cases. Sessions focus on stops and searches, impaired driving, ethical issues in district court, sentencing and jail credit, probation violations, and other issues in misdemeanor cases. The program also provides instruction on client interviewing, negotiation, and trial skills, including a small group workshop on cross-examination.  
For information about other indigent defense education courses, visit our Indigent Defense Education site.
The November 2021 course will be offered online only.
The deadline to register for the course was 5:00 p.m. on Monday, October 25, 2021.
This course qualifies for criminal law specialization.
There currently are no scheduled offerings of this course.
For all registration questions, resetting passwords, or login issues please contact:
For questions regarding course details, including location, schedule, materials, and continuing education credits, please contact:
Program Manager, Courts Group