Cash Management and Investment of Public Funds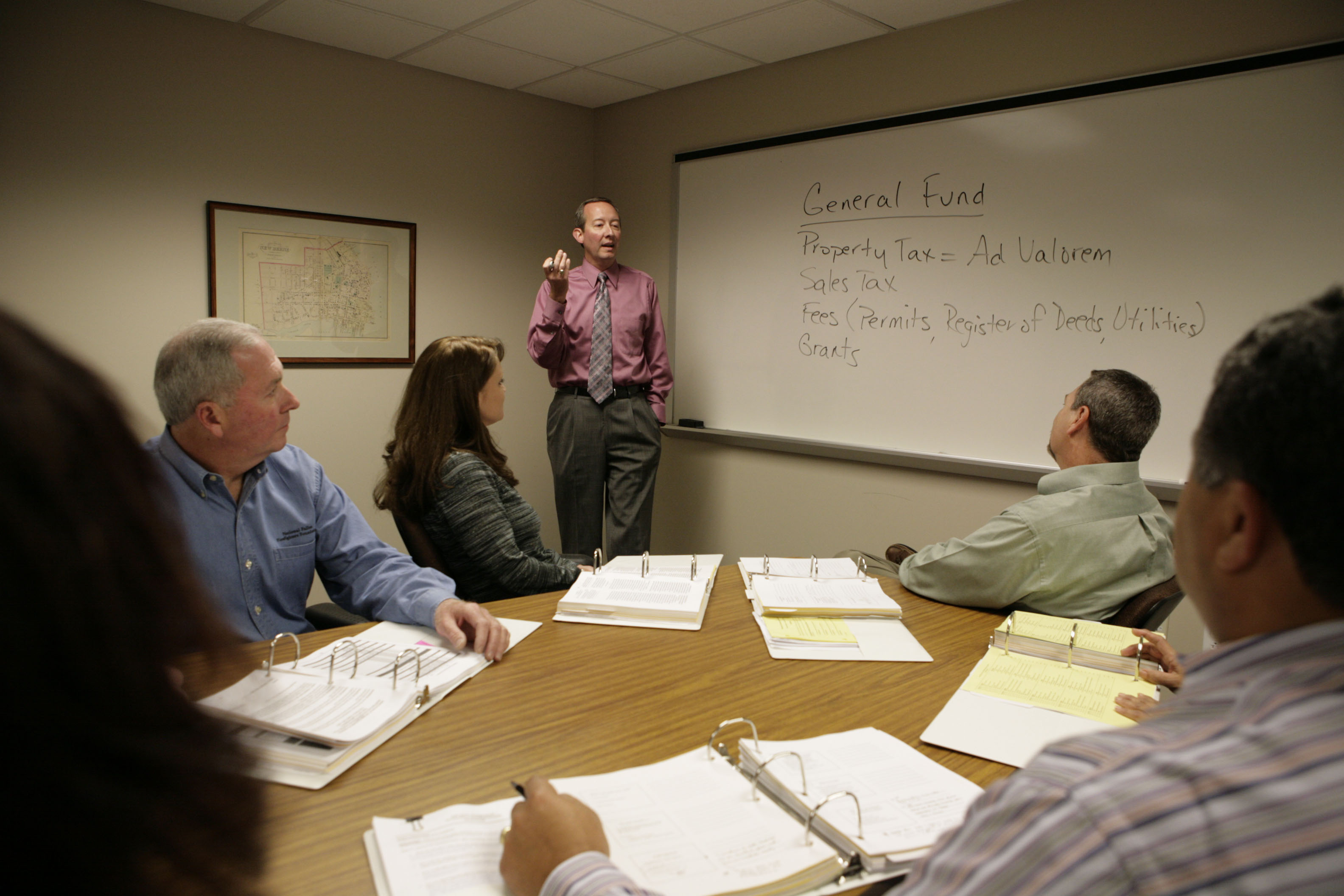 This course is one of the core courses for the finance officers' certification program. It is offered once a year in October. Participants will learn about goals, process and organizations for successful cash management; how to evaluate banking services and financial institutions; investment strategies; investment policies; and accounting and reporting for investments.
This intermediate class is for Finance officers, treasurers, and/or staff with cash management responsibilities.
Prerequisites: Participants should have at least one year experience in local government finance and be a local government or school system finance officer, analyst, or staff member who exercises oversight responsibilities for public cash management and investment functions. 
For Budgeting Purposes: This 3 day course takes place around October each year.  Breakfast and Lunch is provided all 3 days. 
Certification Questions: See the links on the right side of this page for the information you need to know. 
Local Government Federal Credit Union offers scholarships to local government employees to apply toward tuition for conferences, classes, and seminars offered by the School of Government. There are four deadlines to submit applications:
March 1 (for courses starting between April 1 and June 30)
June 1 (for courses starting between July 1 and September 30)
September 1 (for courses starting between October 1 and December 31)
December 1 (for courses starting between January 1 and March 31)
Completion of this course fulfills one of the core course requirements for the Local Government Finance Officers Certification
There currently are no scheduled offerings of this course.
A course notebook and text book will be provided to you in class. 
For all registration questions, resetting passwords, or login issues please contact:
Assistant Registrar, Registration and Client Services Group
For questions regarding course details, including location, schedule, materials, and continuing education credits, please contact:
Program Management Team Lead, Local and State Government Group
Teaching Professor; Secretary, School of Government Foundation Board of Directors