Governmental Accounting & Financial Reporting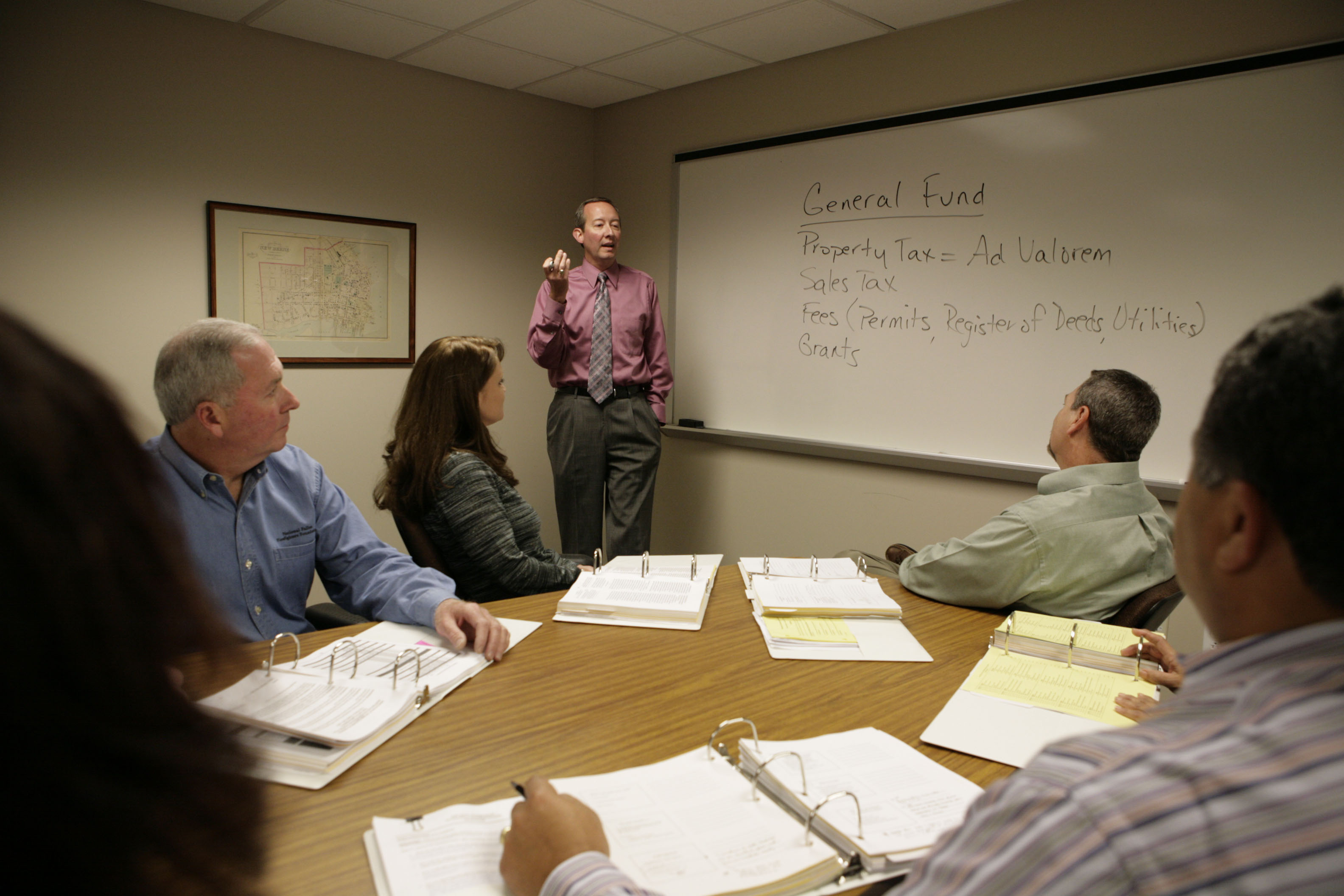 This course covers the fundamentals of governmental accounting and financial reporting: concepts, standards, and procedures with a special emphasis on North Carolina laws and regulation. It is one of the core courses for the finance officers' certification program. The class uses lectures, class discussions, and practical exercises to address a number of topics, including the Local Government Budget and Fiscal Control Act, the role of the Local Government Commission, and extensive work with the governmental GAAP environment including the elements of fund accounting and external financial reporting. 
Certification Questions: See the links on the right side of this page for the information you need to know. 
The Local Government Federal Credit Union offers scholarships to local government employees to apply towards tuition for conferences, classes, and seminars offered by the School of Government. There are five deadlines to submit applications: March 1, June 1, August 1, September 1 and December 1.
Additional information
Attendees: Experienced finance officers and finance staff; each participant should bring a copy of his or her entity's latest annual financial report.
Credit: Recommended Continuing Professional Education Credit for Certified Public Accountants will be thirty-two (32) hours.
Teaching Methods: Lectures, exercises, case studies, and group discussions.
Prerequisites: Each participant must have completed successfully the Introduction to Local Government Finance seminar or an acceptable substitute, such as the successful completion of the first semester of a typical first-year course in Accounting Principles offered by North Carolina universities, colleges, and community colleges. Years of experience in a finance office, without formal training in the rudiments of accounting, will not qualify as the prerequisite.
Level of Knowledge: Intermediate
Hotel Information: There is not a room block for this program. Click here for a list of area hotels.
There currently are no scheduled offerings of this course.
There will be a texbook and suppliement along with a Materials notebook handed out at check in. 
For all registration questions, resetting passwords, or login issues please contact:
For questions regarding course details, including location, schedule, materials, and continuing education credits, please contact:
Teaching Professor; Secretary, School of Government Foundation Board of Directors