This course is sponsored by Carolinas Association of Governmental Purchasing.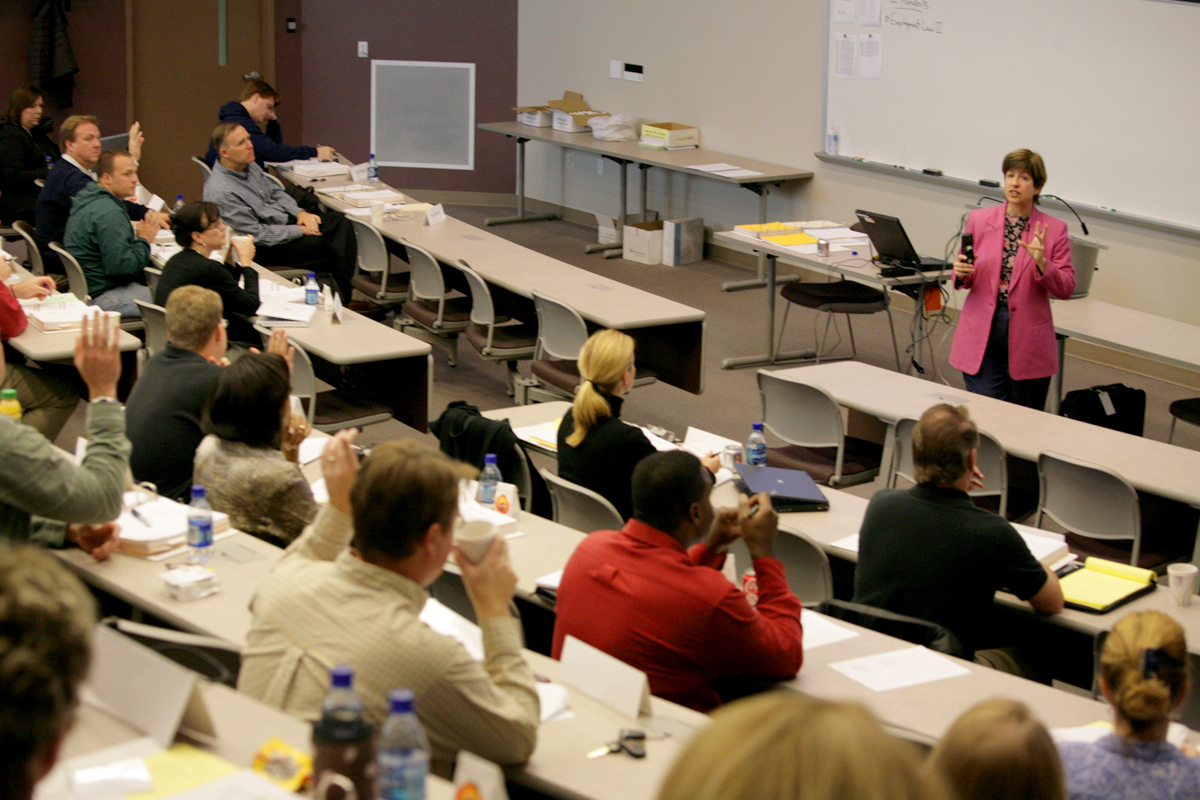 This three-day seminar will sharpen participants' purchasing skills and deepen their understanding of the legal and practical aspects of public purchasing.
This course is intended for officials with two or more years of experience in local governmental purchasing, and will cover bidding and property disposal, capital leasing, performance management and benchmarking, insurance and risk management, electronic bidding and contract management, effective communications, ethics and conflicts of interest, and practical skills training, including handling difficult bids.
The Local Government Federal Credit Union offers scholarships to local government employees to apply towards tuition for conferences, classes, and seminars offered by the School of Government. There are five deadlines to submit applications: March 1, June 1, August 1, September 1 and December 1.
Additional information
Attendees: Officials with two or more years of experience in local government purchasing. It is recommended - but not required - that attendees take the Basic Principles of Local Government Purchasing Course prior to registering for this course.
Certification: This seminar is required for the CLGPO (Certified Local Government Purchasing Officer) Certification. 
Credit: The seminar includes continuing education hours for those who attend and is a required course for the CLGPO (Certified Local Government Purchasing Officer) certification.
Scholarships: LGFCU-SCHOOL OF GOVERNMENTSCHOLARSHIP (April 1, Aug 1, Dec 1)
The next deadline for School of Government course scholarships from Local Government Federal Credit Union is August 1. These scholarships will cover all or part of the tuition for any SOG course, seminar or workshop. Scholarship applicants must be LGFCU members.
LGFCU offers this program to help nurture the career development of its members who are employed in local government in North Carolina. Awards are made three times each year, or until funds (up to $50,000 annually) are expended. Applications are accepted throughout the year, with deadlines of April 1, August 1, and December 1—so advance planning is helpful.
For information and a copy of the application, visit: https://www.lgfcu.org/benefits-and-services/scholarships/sog-scholarship.
There currently are no scheduled offerings of this course.
We are now utilizing Sakai; an online site accessible to registrants only. You will receive instructions from me on how to log on this site about 1 week prior to class. (make sure you check your spam/junk folders). If you do not receive this email from me by November 21st, contact me for troubleshooting.
For all registration questions, resetting passwords, or login issues please contact:
For questions regarding course details, including location, schedule, materials, and continuing education credits, please contact: