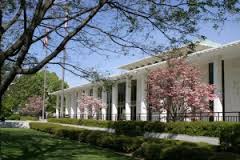 The 2017 General Assembly enacted legislation affecting local government purchasing and contracting in a variety of ways. 
Highlights of significant legislation are provided on this page.

P&C Legislative Summary 2017.pdf
Coates' Canons Blog: Iran Divestment Act Changes – No Certification Required Anymore!
Coates' Canons Blog:  Companies that Boycott Israel – New Contracting Limitation But No Action Required Yet!
Public Officials - Local and State Government Roles
Topics - Local and State Government